Best Selling Tie Dye Dresses
Advance apparels
Since 2001, Advance Apparels has been a go-to brand for women looking to find comfortable, colorful, and quality clothing. Advance Apparels is the trusted brand for tie-dye and batik clothing that is made through a rigorous 26 day dyeing process led by skilled artisans in India where each dress is individually dyed. Our skilled artisan partners have mastered these traditional dyeing techniques.
We offer over 1000+ different products across various categories such as tie-dye dresses, blouses, cover-ups, and pants.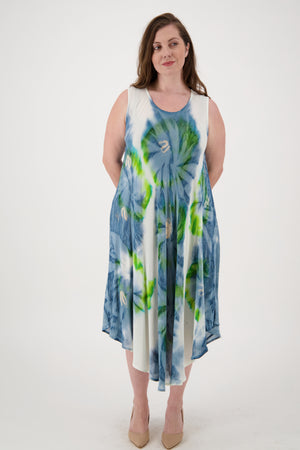 One Size Tie Dye Dresses
Beautiful tie dyes on comfortable rayon fabric make our Umbrella Dresses the most versatile piece in your wardrobe. Wear them around the house, at the beach, or on your next vacation.
Shop All